West Hollywood officials are moving ahead with a sidewalk/street outdoor dining program designed to help ailing restaurants during the COVID-19 pandemic. The effort expands restaurant and bar seating areas into public sidewalks and streets with outdoor use temporary zones, or OUT Zones.
WEHOville
reports the "OUT Zones" program will last a least one year, as outdoor space is currently required for on-site dining throughout California. Businesses are required to apply for a permit to use public streets or sidewalk spaces, as long as they install safety barricades or k-rails to make sure diners remain safe. OUT Zones permit application fees are waived for West Hollywood restaurants. There is also no fee for the installation or rental of the k-rail. According to the City of West Hollywood, more than 60 West Hollywood businesses have been approved for temporary outdoor expansion permits, including The Abbey, Connie & Ted's, and Employees Only.
The businesses must comply with the L.A. County Health Department's COVID-19 safety standards. A restaurant wanting to serve food on an outside sidewalk must erect a barrier between the diners and those passing by on the sidewalk. Outdoor dining in parking lots and other private areas is permitted if there is at least six feet between each dining table.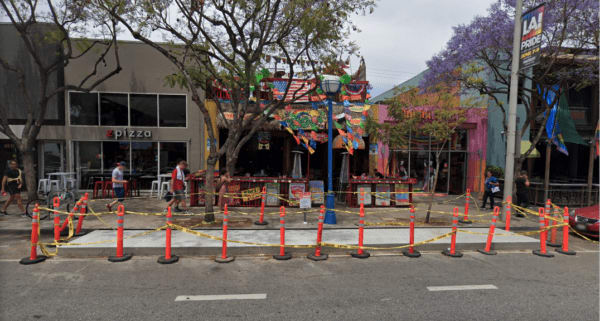 Before: The Fiesta Cantina OUT Zone area under construction.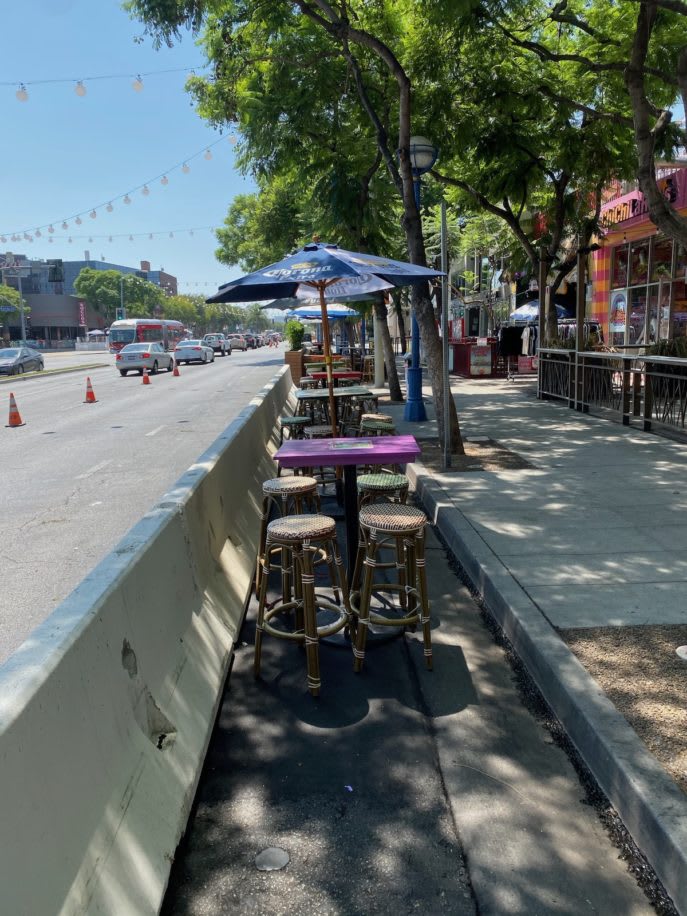 After: Outdoor dining zone created in front of Fiesta Cantina
(Photos courtesy of WehoVille/ Larry Block)