If quarantine has taught us anything it's to make the most of the home you live in as you could be spending a whole lot of time there, like in 2020 and continuing into 2021. I don't know about you, but so much time in one space has had me dreaming of having an outdoor space of my own and if you threw a swimming pool in it, I might would be okay with never leaving again. Even better than just a pool is a pool painted by
Alex Proba
. While the artist has leant her
signature art
to a variety of products, including rugs, tiles, wallpaper, murals, textiles and more, swimming pools are a newer venture. To date, three pools have been completed and with the visually dynamic results, they probably won't be the last!
Located in Palm Springs, California, this
mid-century modern house
, named the Hill House, includes a backyard pool with a curved shape. The organic form of the pool melds well with Proba's style, where she includes various shapes that interact with each other either in solid colors or bold patterns. If you'd like take a dip, the home is available to rent on
Airbnb here
!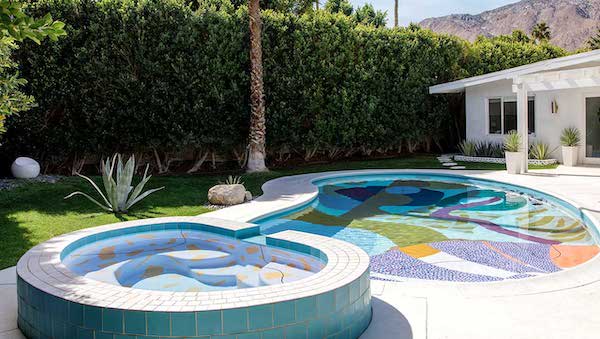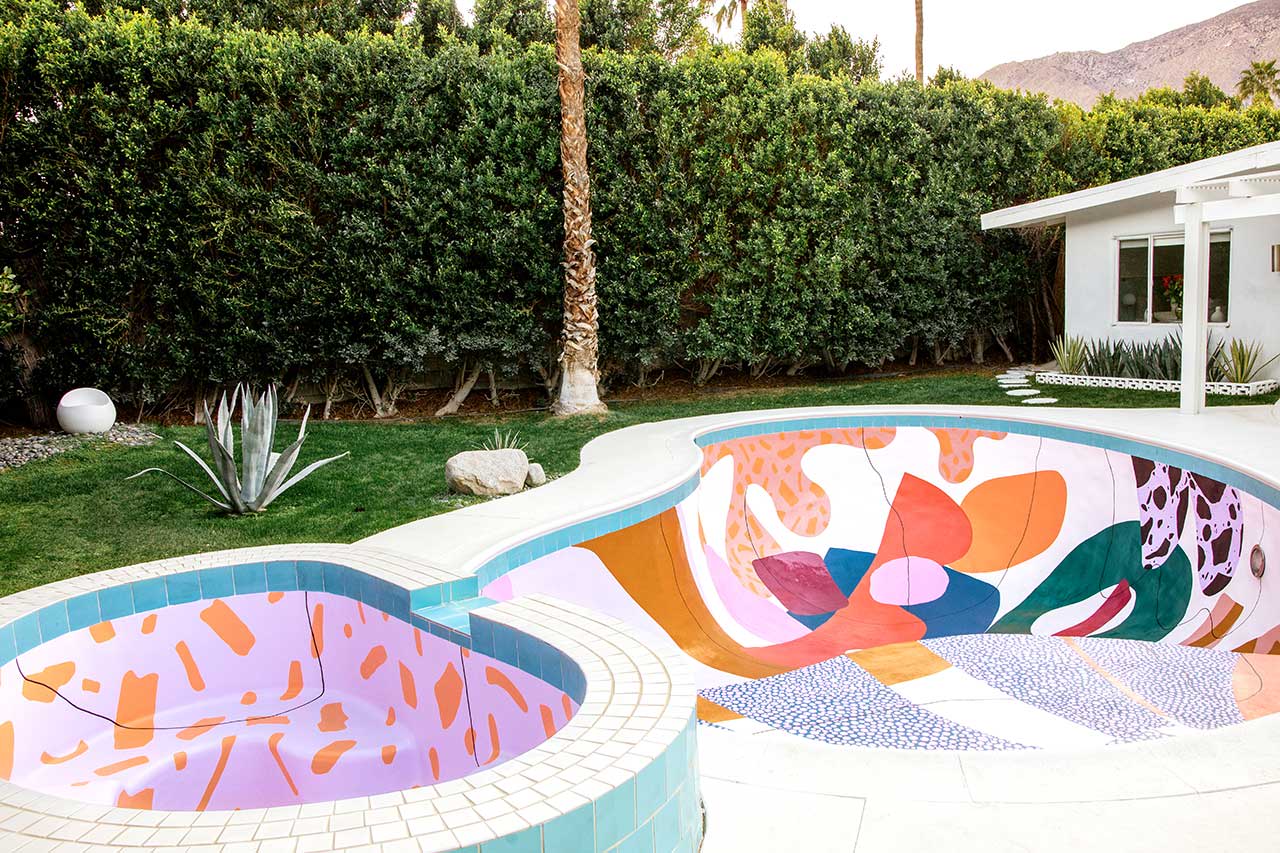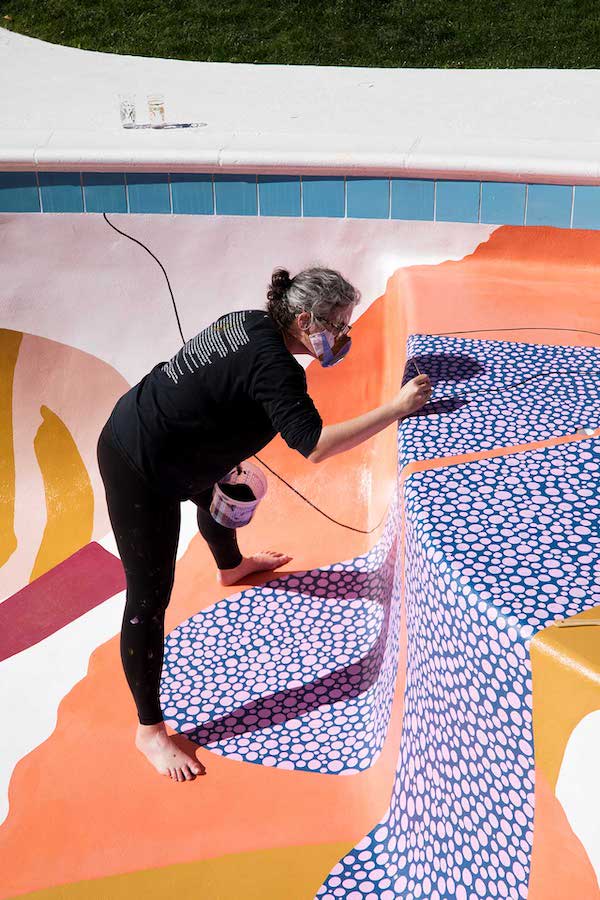 Alex Proba in action painting the Hill House pool
A pool that may look familiar as we just
recently featured
the 1957 renovated Wexler house it belongs to in Rancho Mirage, California, near Palm Springs. This project marks Proba's first dive into pool murals where her signature aesthetic of playful shapes and bold colors makes the backyard and angular pool come to life. The dream-worthy Marrow Midcentury house was renovated by Los Angeles-based
Bells & Whistles
in 2020 with bright spaces, vibrant colors and geometric patterns, which the pool perfectly complements.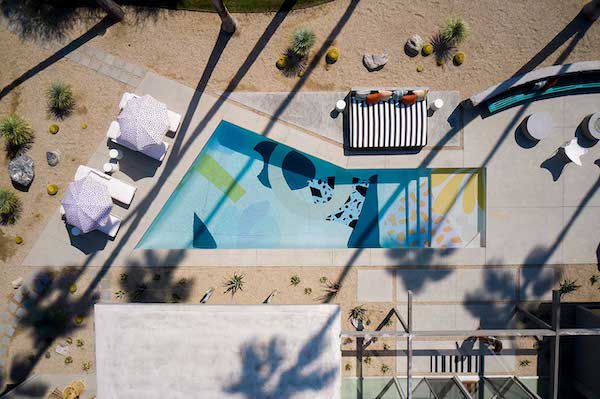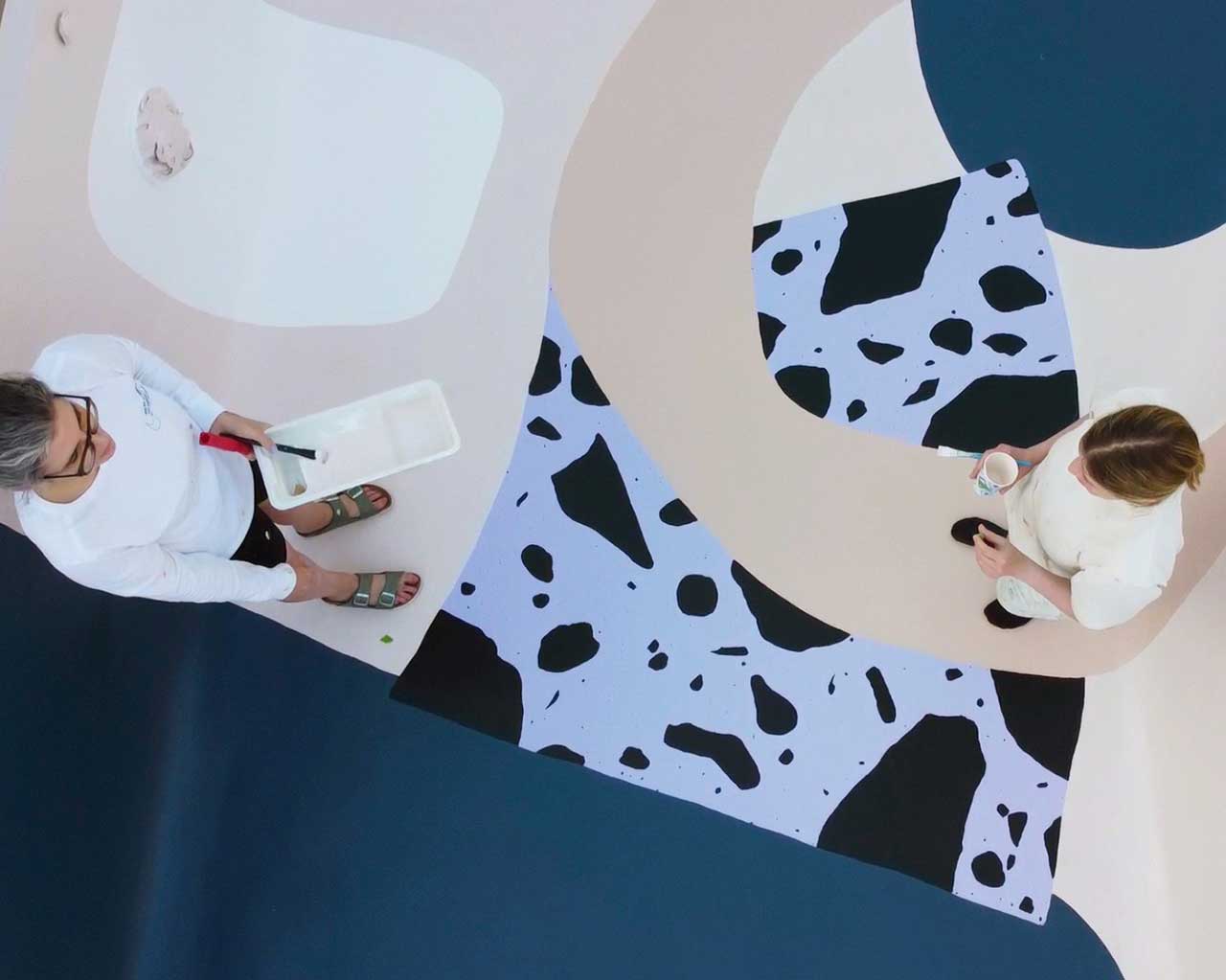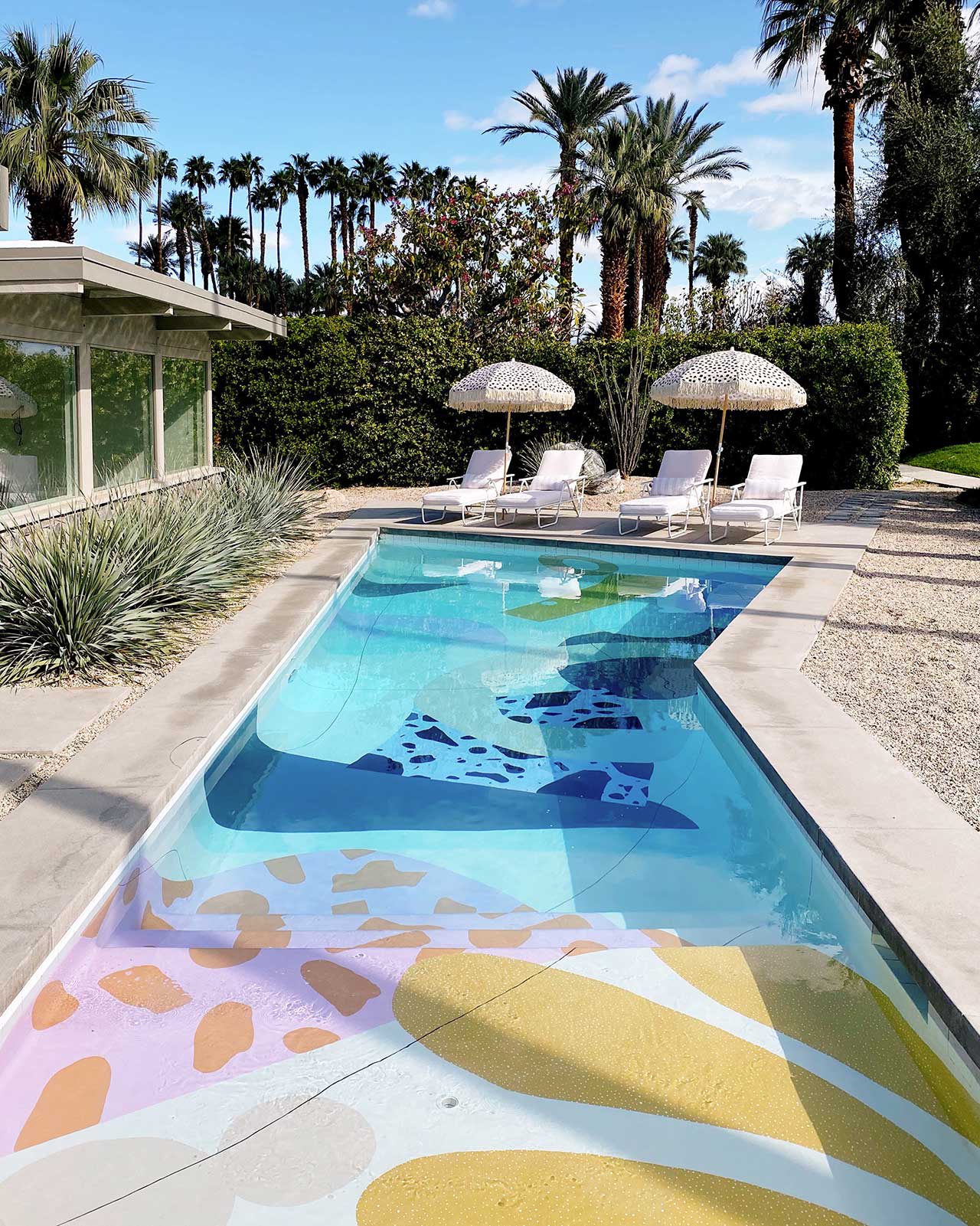 Proba and assistant painting the Marrow Midcentury pool
Lastly, the Manhattan Park pool is a rotating mural project in its sixth year curated by
K&Co
and
Pilskin Architecture
. Proba was given license to cover the 8,000-square-foot deck of Roosevelt Island's Manhattan Park Pool Club with her self-described "shape party". 50 gallons of paint later and the pool deck is transformed with oversized shapes that morph from the edges towards the rectangular pool. The result is a playful spot where visitors are going to want to live all summer long.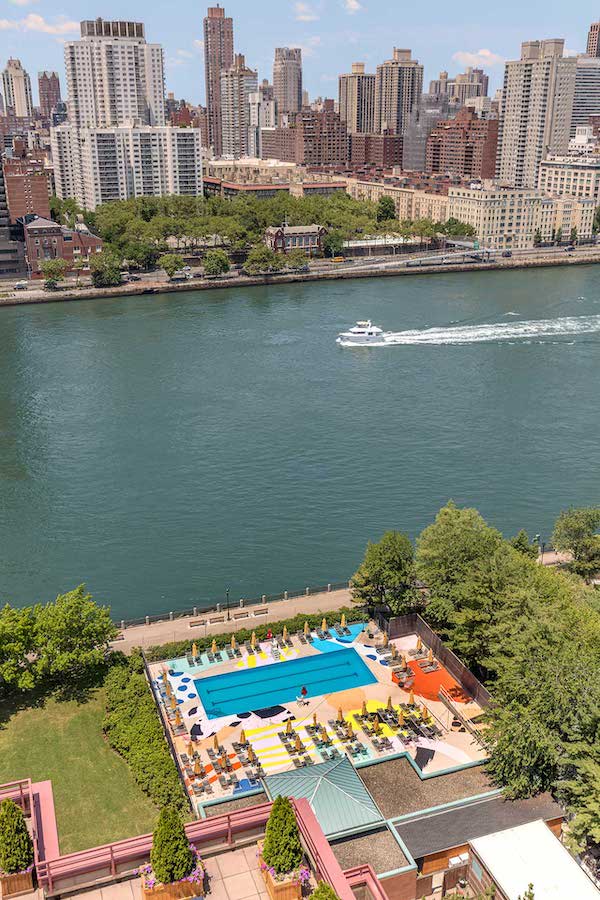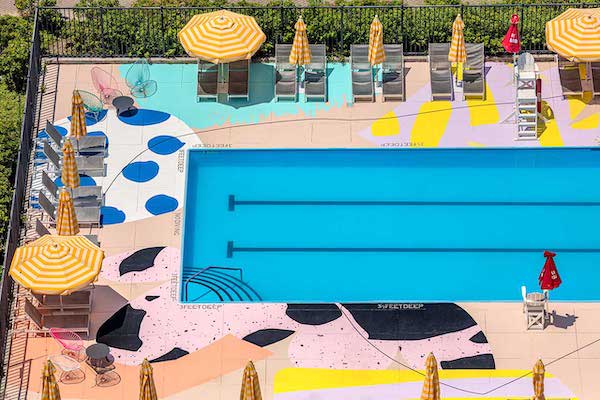 Manhattan Park Pool photos by Ben Touhey.