"The city of Los Angeles now has a variety of pre-approved designs that people can choose from to speed up securing permits to build backyard homes, Mayor Eric Garcetti announced Friday. The new initiative gives homeowners access to 20 pre-approved designs
available online
from 10 different companies. Those who choose a pre-approved layout will be able to reduce the review process from up to six weeks to as little as one day, according to the mayor's office.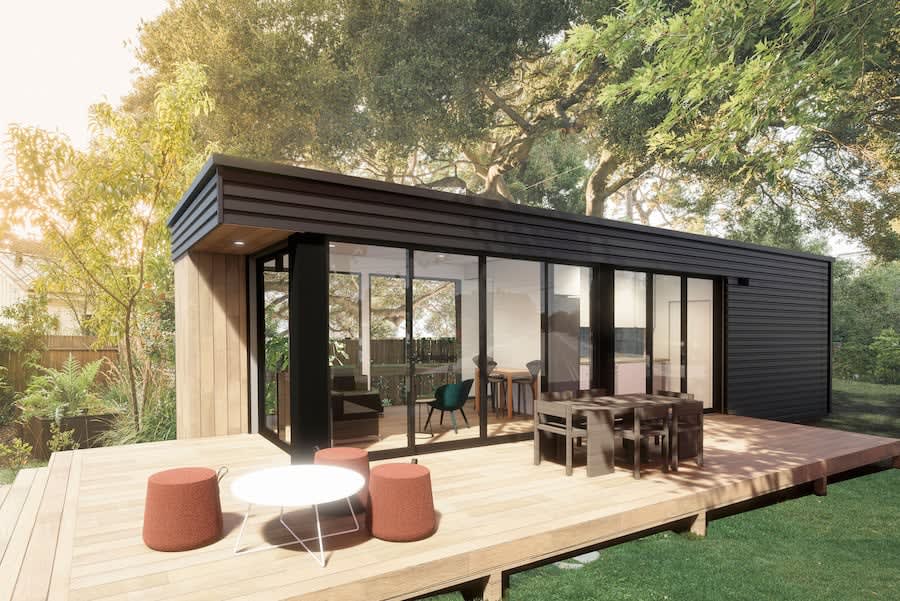 Accessory dwelling units (ADUs) — also known as granny flats or backyard homes —have become critical to L.A.'s ability to build more homes amid the housing crisis, and they make up 22% of newly-permitted units, city officials said. "This program is about making ADUs more accessible, more affordable, and more beautiful — and making them part of the blueprint of our efforts to tackle our housing crunch and create more affordable communities citywide," Garcetti said in a news release. An accessory dwelling unit is a secondary residential unit on a property with a proposed or existing home. The designs approved by the city and administered by the
Los Angeles Department of Building and Safety
include small studios as well as larger, two-story layouts.
"The designs will help simplify, expedite, and reduce the cost of the overall permitting process by offering consumer protection from contractor abuses; direct access to architecture firms who have secured approved plans; and flexible designs that will work for most residentially zoned properties," city officials said in a news release.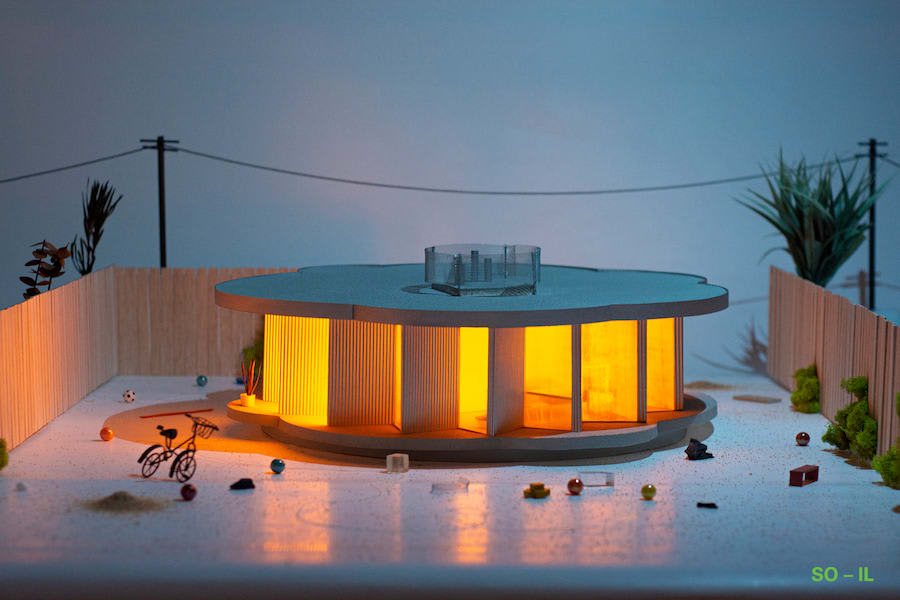 Accessory dwelling units and tiny homes have become increasingly popular in the region. A 2017
study
by a UCLA think tank found that ADUs are feasible for 5% to 10% of the 500,000 single-family lots in Los Angeles. One of the companies whose designs was approved for the project is LA-Más, which also leads the
Backyard Homes Project
— a program meant to incentivize homeowners to become affordable housing providers by helping them build and rent out backyard homes to
Section 8 voucher
holders. That program is open to homeowners with non-hillside residential properties in Atwater Village, Cypress Park, Eagle Rock, Elysian Valley, El Sereno, Garvanza, Glassell Park, Highland Park, Hermon, Lincoln Heights, Montecito Heights, Monterey Hills and Mount Washington. Also, in 2019, the city started a program that lets homeowners rent backyard homes to older adults facing housing insecurity in exchange for certain benefits."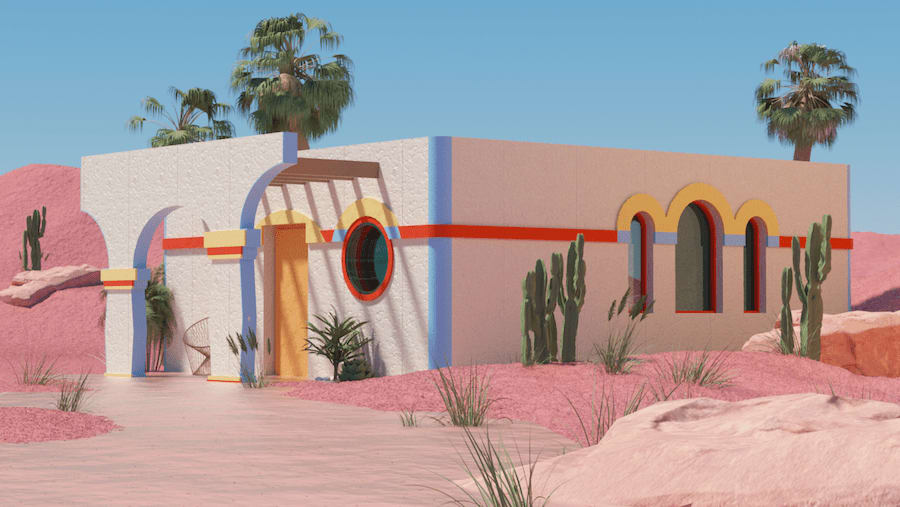 Leading up to this announcement, the city engaged 14 firms—primarily local and emerging talent—in a six-month, behind-the-scenes pilot phase, designed to smooth out kinks in the review process and user interface. In selecting the participants, says Hawthorne, "We wanted a mixture of firms, including some that had already done ADUs—a group mostly from LA, but with some outsiders, as the city has always been open to design input from elsewhere." At the time of the launch, schemes from nine participants (some of whom produced more than one) were ready to roll. They came from the LA practices of Welcome Projects; First Office; Fung + Blatt; Taalman Architecture; Escher GuneWardena Architecture; and Design, Bitches; plus Massachusetts-based Jennifer Bonner/MALL; and two modular-prefab companies, Abodu, from Northern California, and Connect Homes, from LA. Still pending approval is work from five additional designers: the local firms of wHY Architecture; Amunátegui Valdés (also based in Chile); and LA Más, a grassroots, community-and-policy-focused non-profit; as well as SO–IL and Sekou Cooke Studio, both from New York state.
via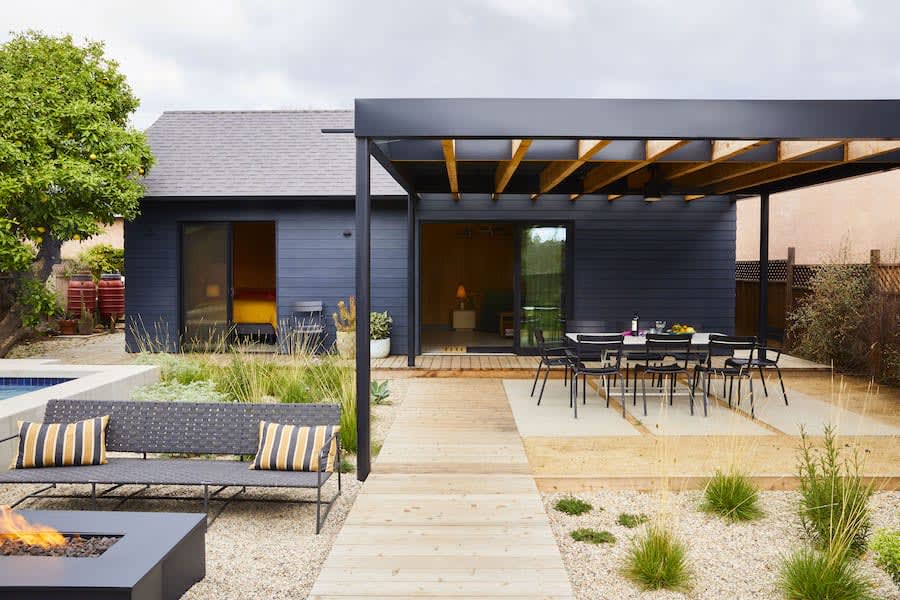 Though ADUs fall into several categories (detached, attached, inside the main house, and junior-sized, or JADUs), this program applies only to freestanding structures, each no more than 1,200 square feet, rising one or two stories, and sited on relatively flat parcels (without protected-land or historic-overlay restrictions). Homeowners will have leeway to modify some aspects of the schemes, such as color and certain finishes.
via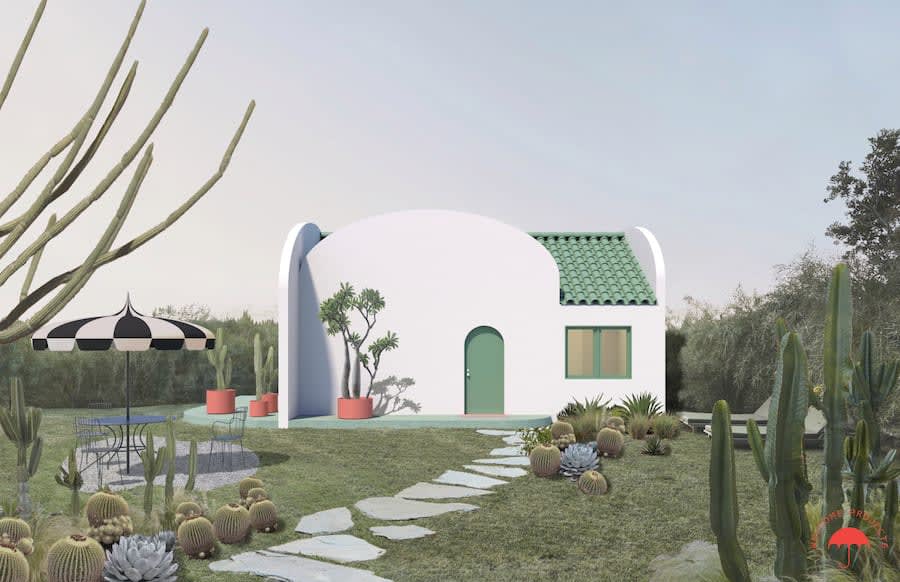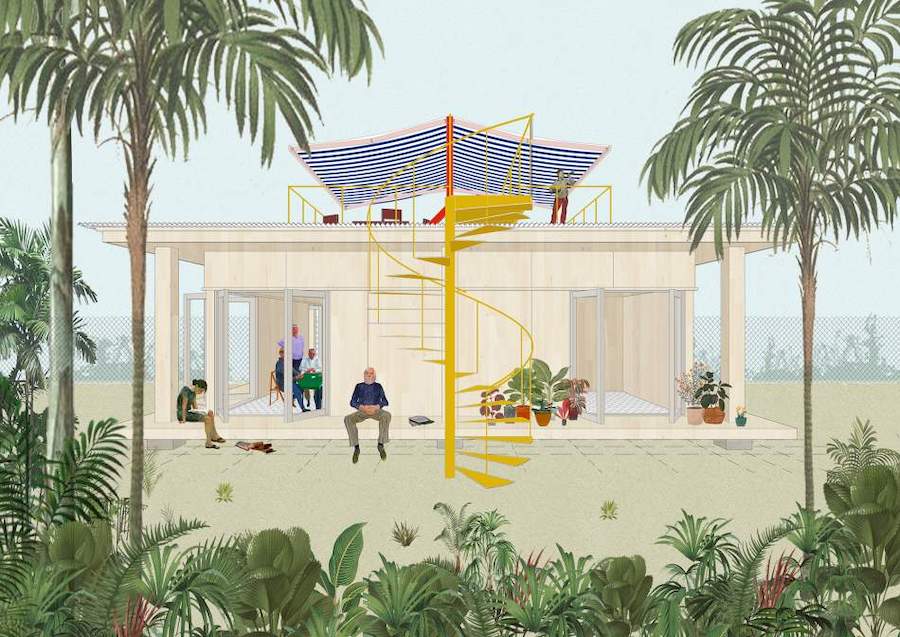 All photos courtesy of
LADBS