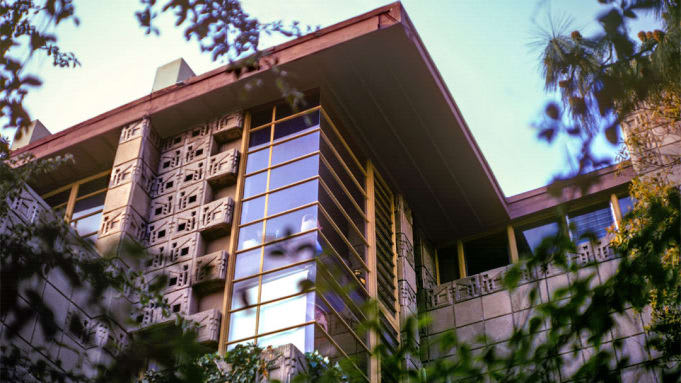 The University of Southern California is apparently cleaning house, in more ways than one. The academic institution's longtime presidential mansion in the San Gabriel Valley city of San Marino
just sold to billionaire Tianqiao Chen for $25 million in cash
; now the powers that be are hoping to find a future caretaker willing to shell out $4.25 million for the Freeman House, one of only four iconic textile-block residences in Los Angeles designed by legendary architect Frank Lloyd Wright.
Commissioned by Samuel and Harriet Freeman in 1923, and completed in 1925 at a total cost of $23,000 — $13,000 over the original estimate! — the exotic Mayan Revival-inspired dwelling was used to host the couple's avant-garde artistic and political "salon" for nearly 60 years, with prominent visitors and resident guests ranging from Martha Graham and Richard Neutra, to Xavier Cugat and Clark Gable. Listed on the National Register of Historic Places in 1971, the structure was later donated to USC by the Freeman family in 1984 to serve as a living lab for architectural students to study design and historic preservation.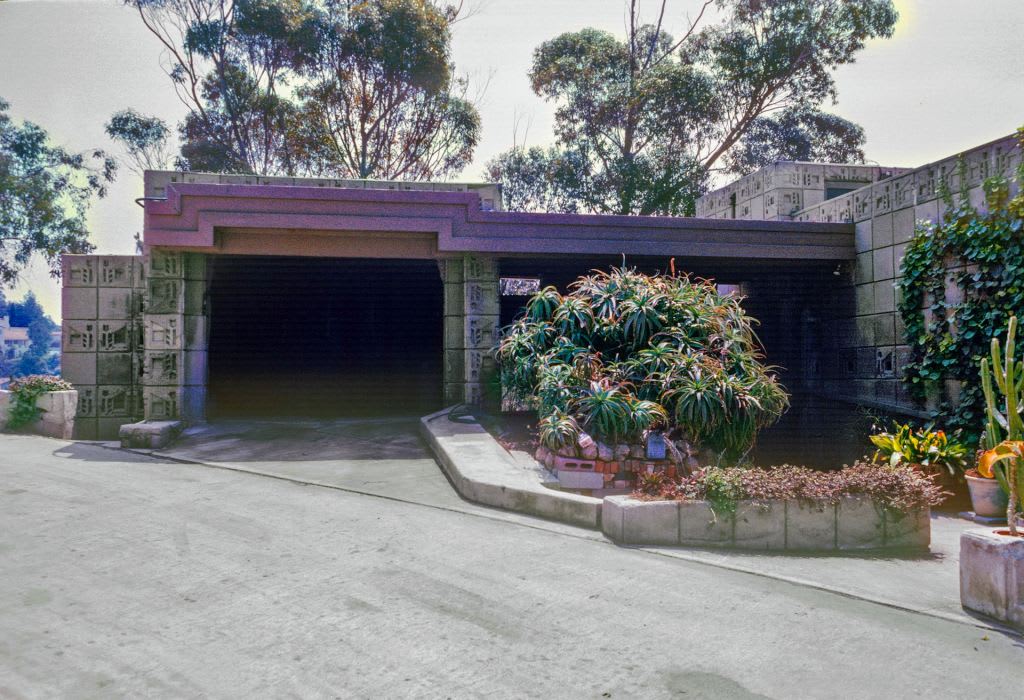 Perched on a ridge high atop the Hollywood Hills, on a steep hillside parcel at the end of a quiet cul-de-sac, the Freeman House appears to be one level from the street, but actually extends to three full floors out back, thanks to the sloped lot. Inside, the 2,884-square-foot home's main level holds an entry foyer and a kitchen, plus a high-ceilinged living room with a fireplace, corner windows, and jetliner views of Hollywood and the L.A. Basin. The lower level hosts a duo of bedrooms, a lounge and bathroom. There are several terraces and roof decks.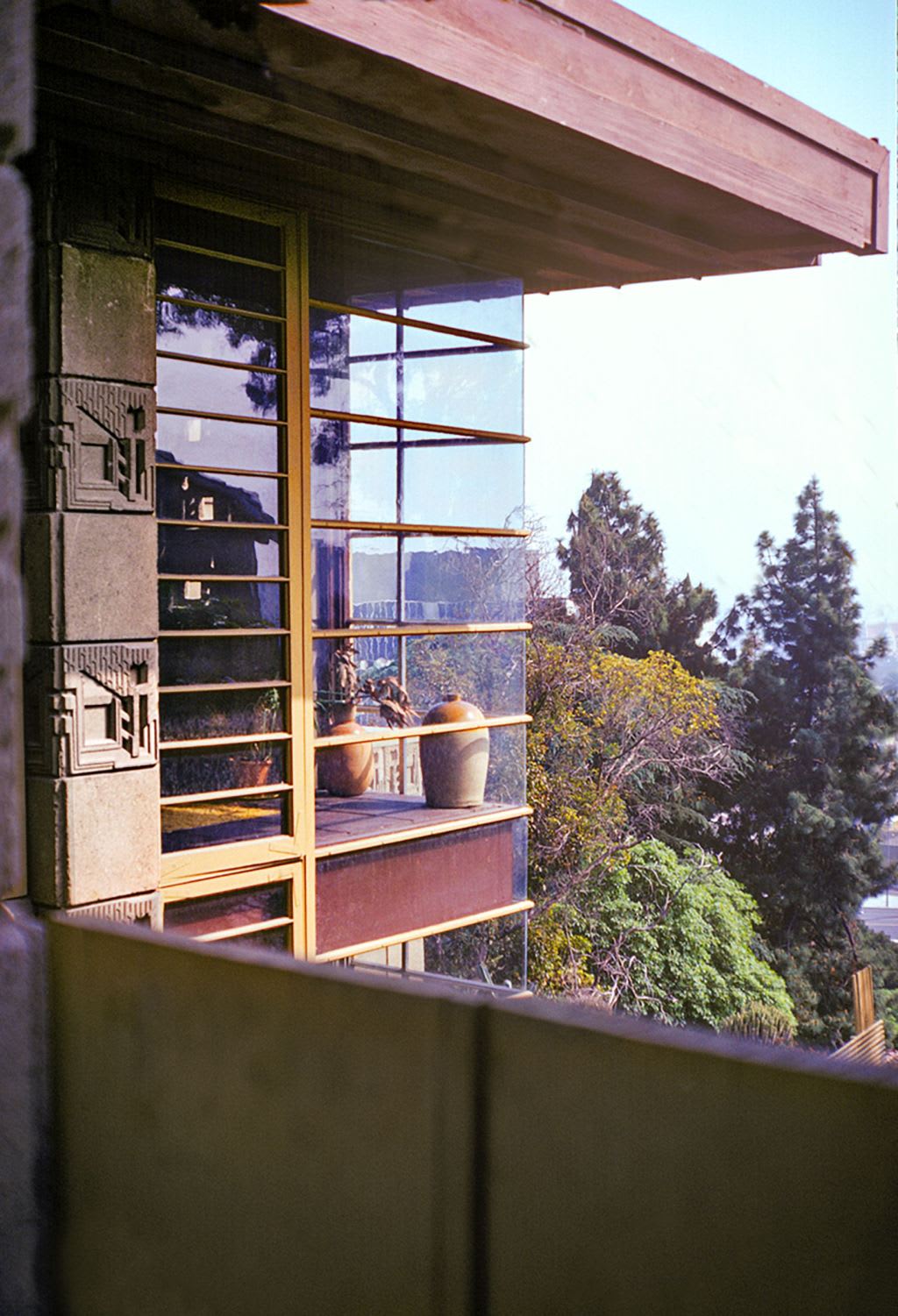 The smallest of Wright's textile-block residences — which also include Los Feliz's Ennis House that was recently
sold for a record $18 million
, Hollywood's Storer House and Pasadena's Millard House (often called "La Miniatura") — the flat-roofed dwelling contains some 12,000 square, 16-inch precast concrete blocks sporting an elegant brocade pattern on a roughly textured surface. Each block was hand-cast on the premises using sand culled from the site, stacked directly on top of one another in parallel rows like a "3-D cubic jigsaw puzzle," and then locked together with metal bars and concrete.
Through the years, the residence has been topped off with built-in furniture and cabinetry by another famed architect, Rudolph Schindler, with minor improvements also made by several Wright apprentices. Unfortunately, the property has been vacant for many years, and still requires extensive renovations to repair structural damage incurred from the 1994 Northridge earthquake.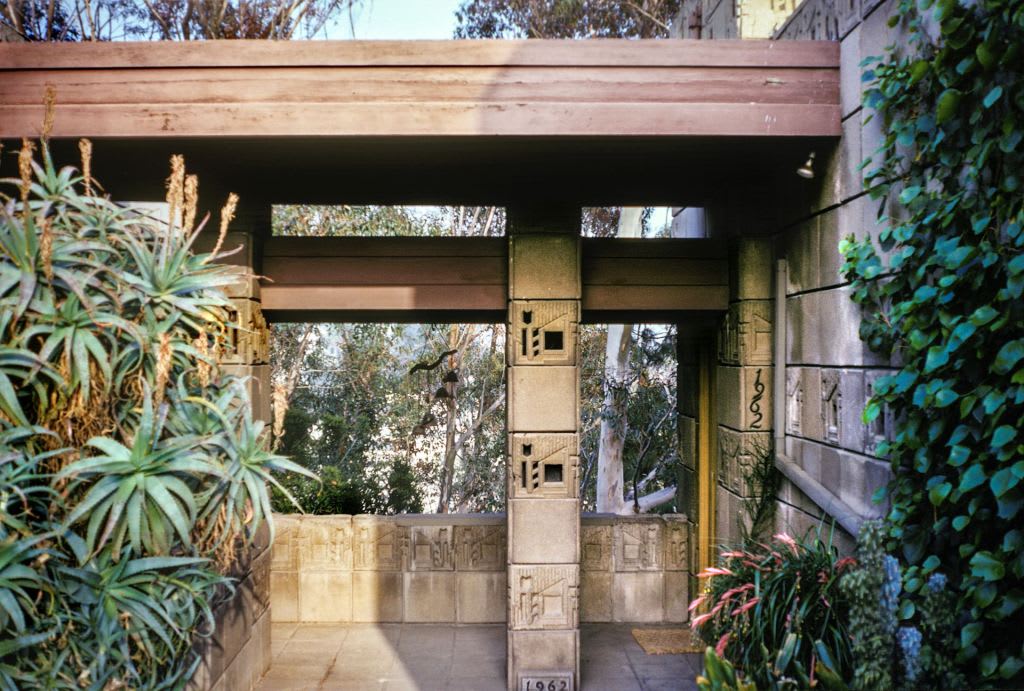 "Ideally, the property presents an opportunity to restore and live in an important Los Angeles landmark, an opportunity requiring a passion for history and architecture," says listing agent
Mike Deasy
of Deasy Penner Podley. "Alternatively, the new owner could be an institutional buyer who would preserve the various tiers of architects' work — that of Frank Lloyd Wright, Lloyd Wright (his son), Rudolf Schindler, Gregory Ain and John Lautner."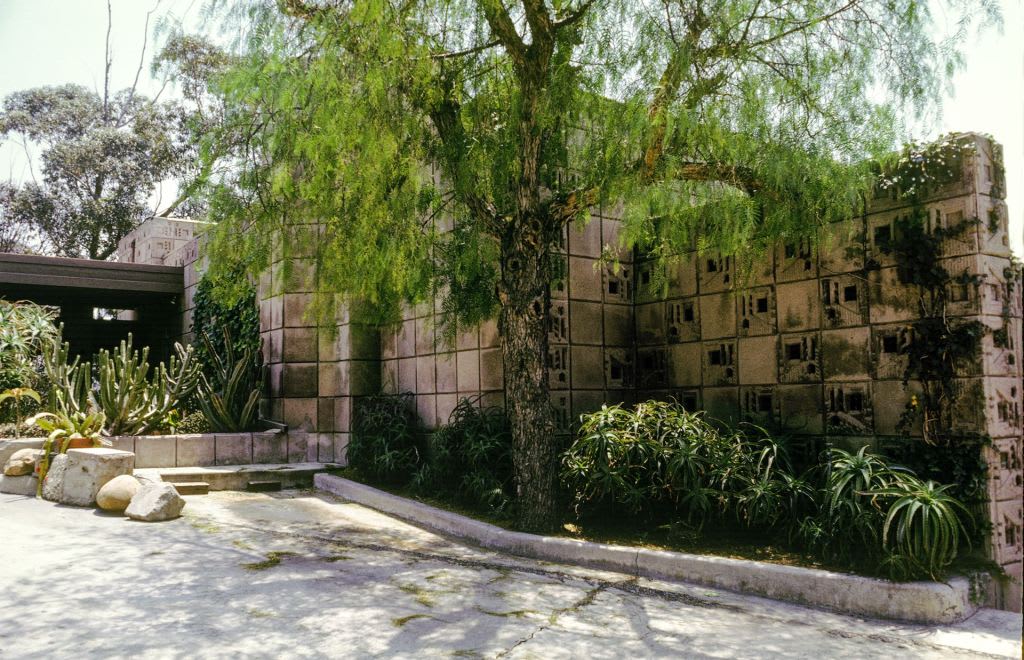 Adding to the property's uniqueness: The purchase price includes many of the original furnishings designed specifically for the home.