The first domestic residential real estate project by legendary British automaker
Aston Martin, dubbed Sylvan Rock,
is a striking modern house that is currently being built in the peaceful forest near Rhinebeck, New York and will be listed for a cool $8.25 million.
Located in on 55 acres of land in Milan, about 90 minutes from Manhattan in The Hudson Valley. In the foothills of the ancient Catskill Mountains, known for its huge chunks of exposed stone; one of the highlights of the property, and the only thing built so far, is the 2,000-foot-long driveway that winds past old-growth trees and dramatic rock outcroppings.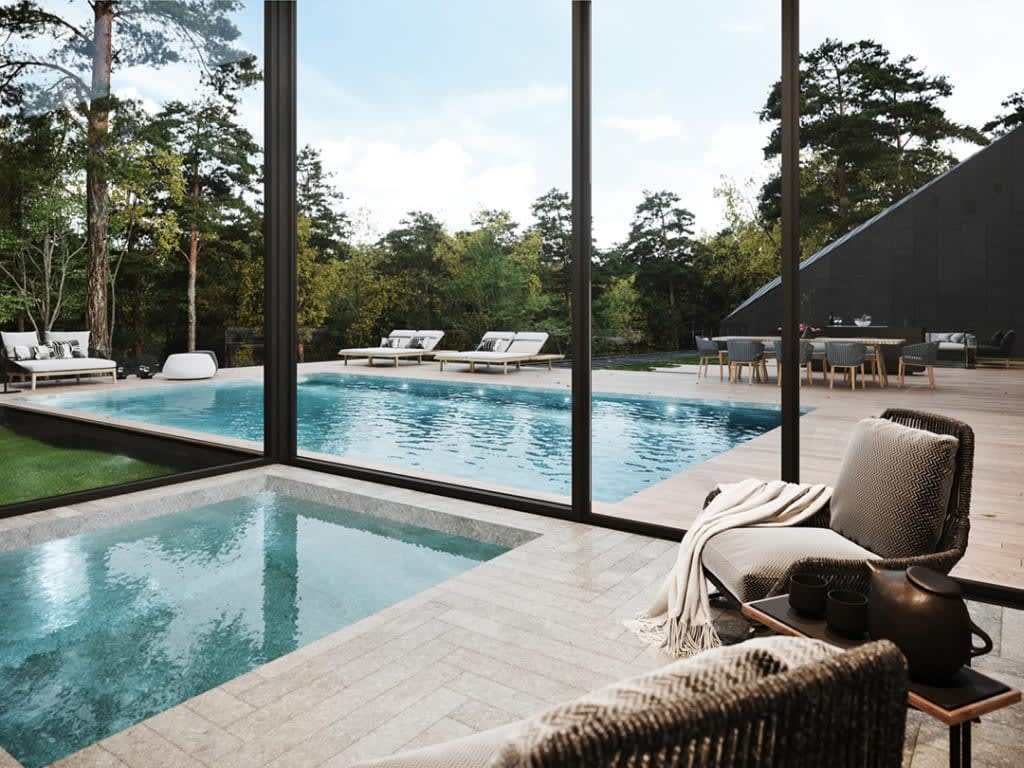 Sylvan Rock is the first of its kind micro compound luxury residential real estate development, created by S3 Architecture, the first private residential estate designed by Aston Martin. Sylvan Rock firmly embraces the natural landscape, subscribing to the thesis a residence and the land that it lives in should blend together seamlessly. Located on 55 beautiful acres of land in Rhinebeck, New York, only 90 minutes from Manhattan, the project is a truly visionary example of elegant architecture responding to a re-imagined modern lifestyle.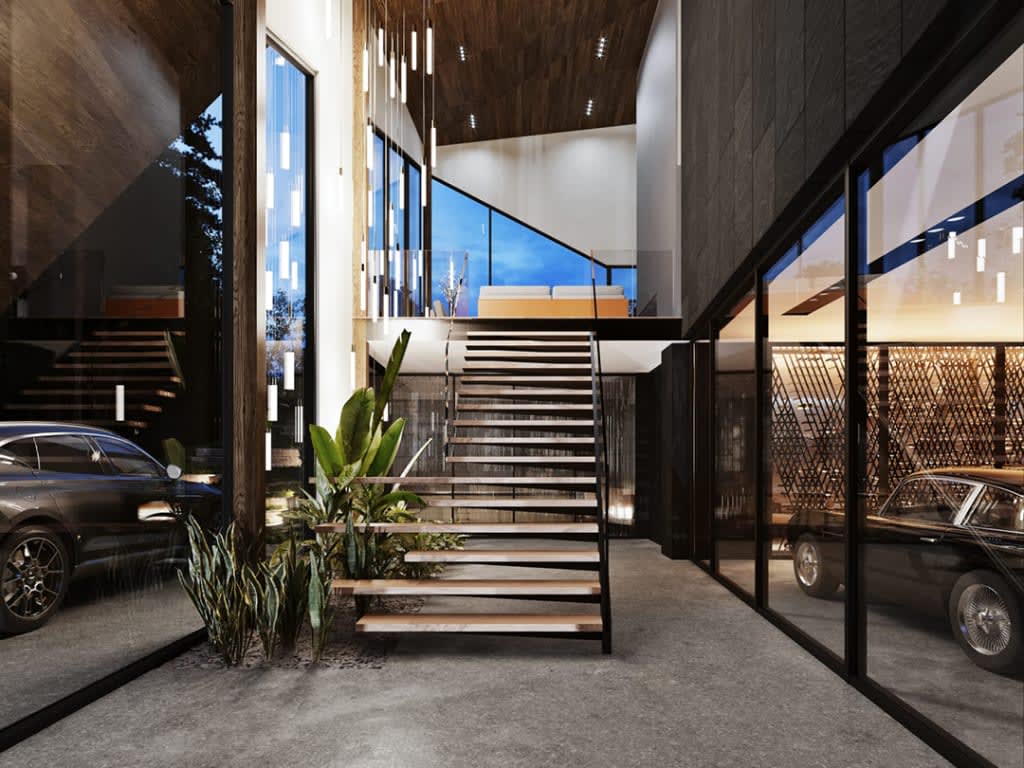 Extended stay guests are welcomed in the innovative guest pods. The pod architecture was designed to be flexible and easily reconfigurable, given the multi-use nature of home design in the new reality. Extended stay guest housing, remote office location, business colleague retreat, home school.
Sylvan Rock offers complete privacy and discretion. The expansive long drive from the main road to the compound is an experience unto itself.
Three remote guest houses allow guests to connect with nature while giving the residence owner privacy from even the best of friends.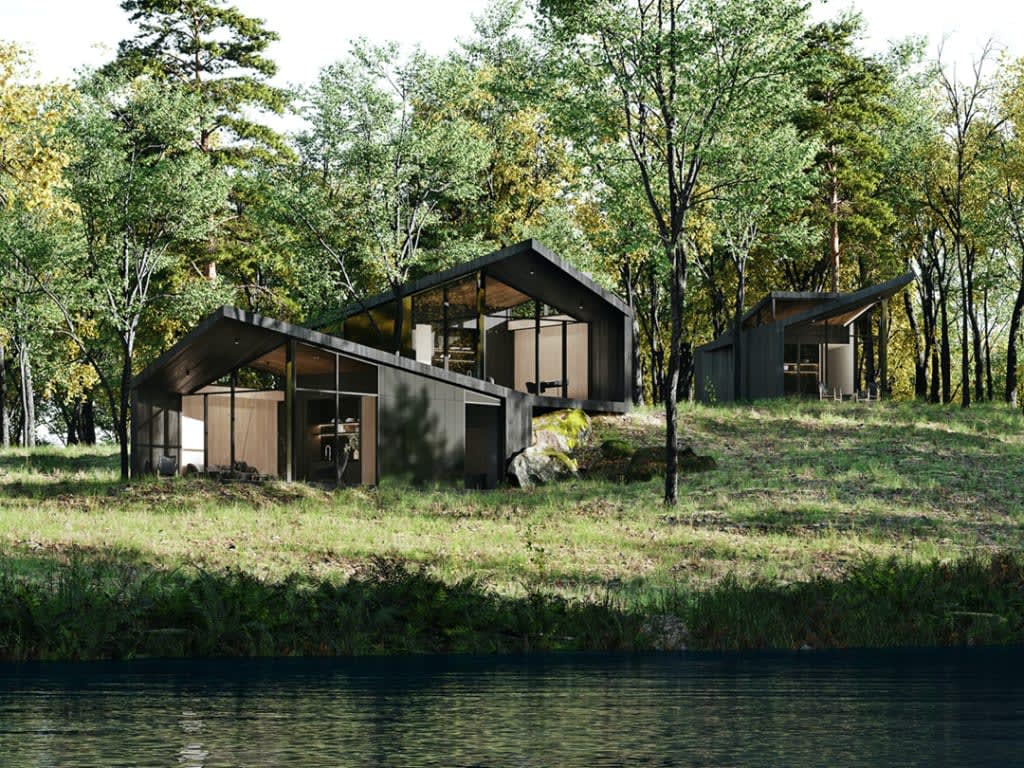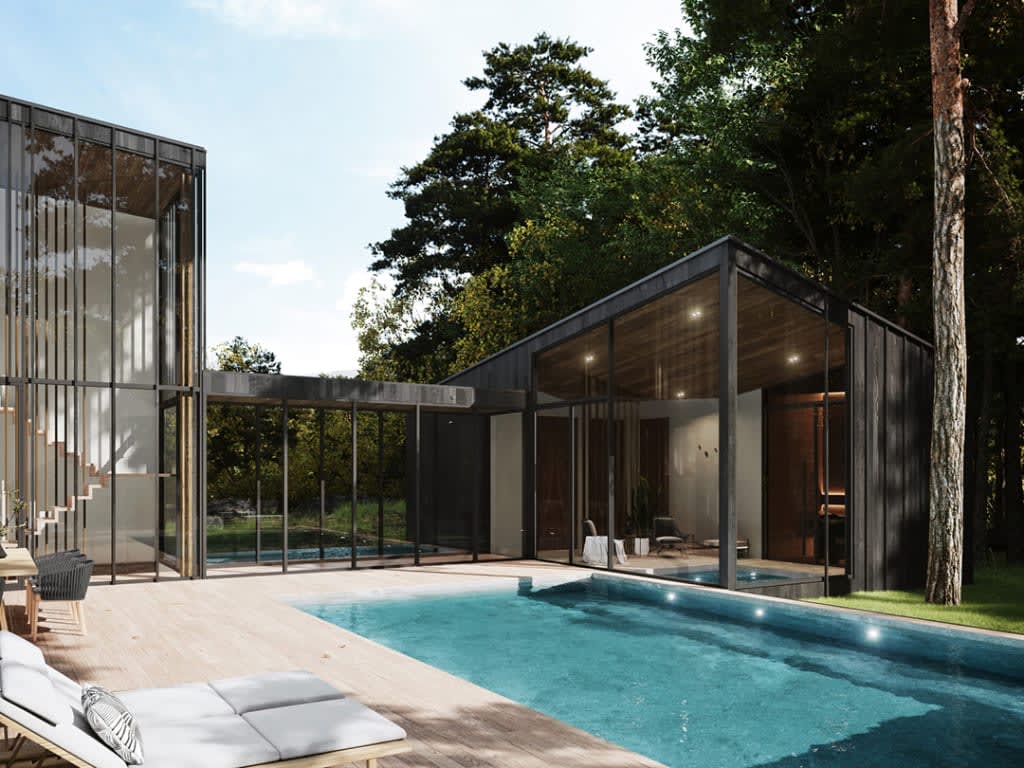 The "pods" are designed in an array nearby the planned pond, responding to the natural characteristics of the land as single guest units or coupled pods.
The architectural form of the structures evoke the unique folded roof line of the residence and relating shoulder line. Unique clerestory windows intersect the roof plane for expansive natural views.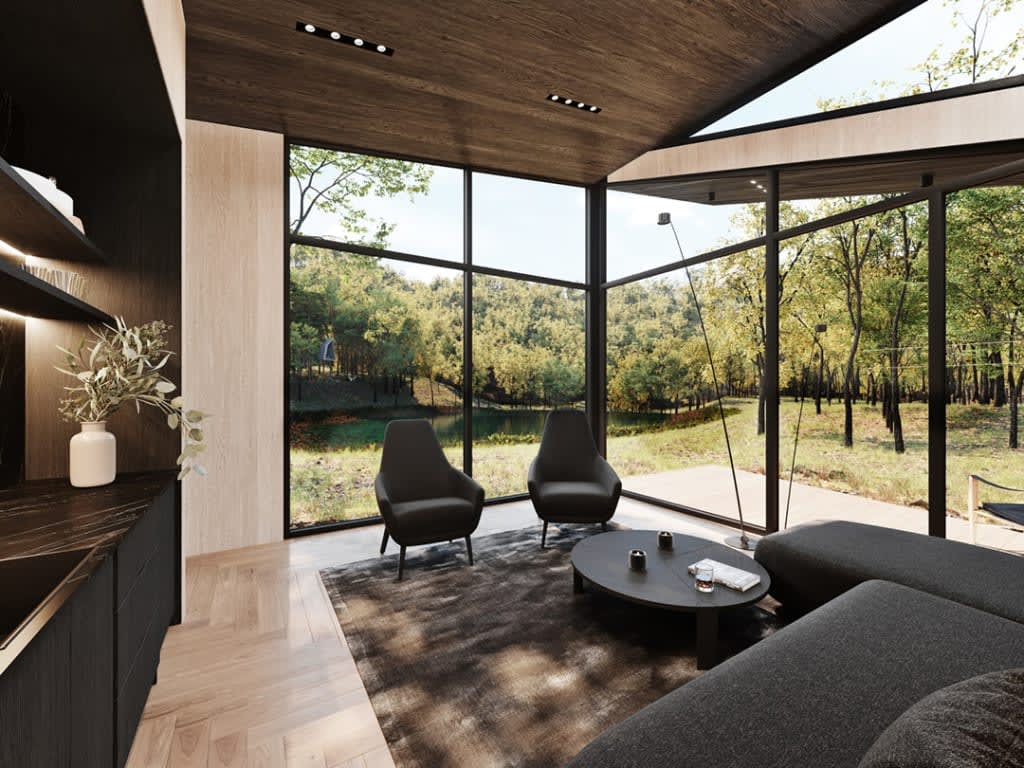 Health and wellness are at the core of the property, including facility for at-home aesthetic spa and medical treatments, air filtration and on-property food garden — the epitome of local. Sylvan Rock is an earth loving concept. The home will be built using sustainable building methods, materials and efficient systems.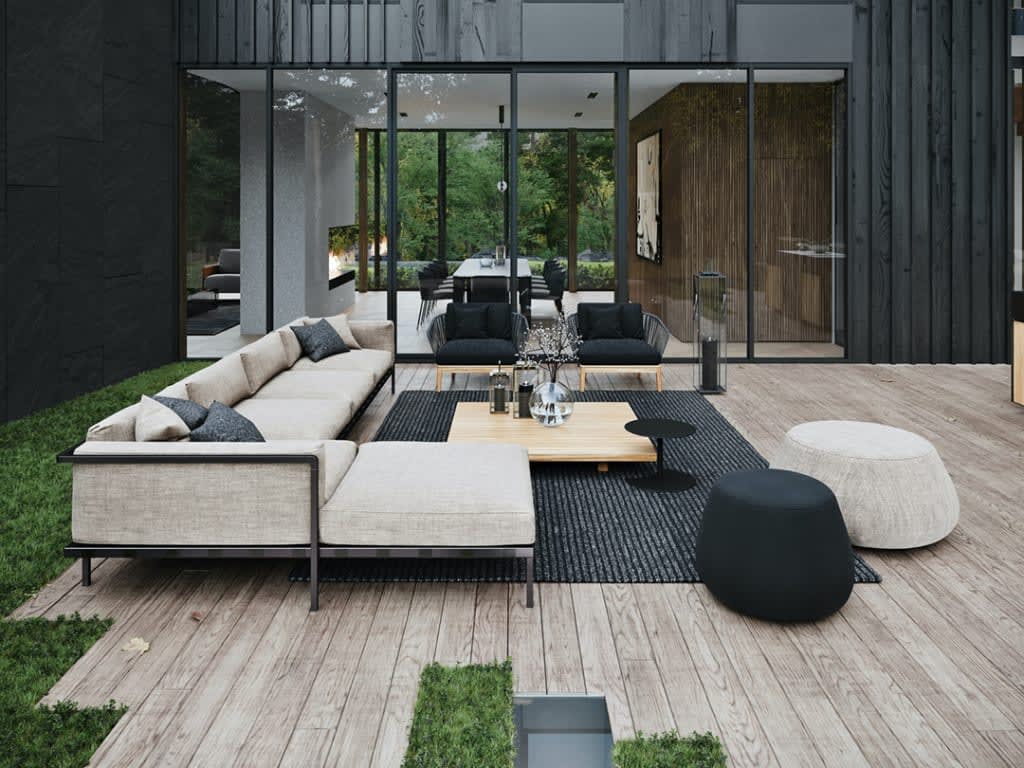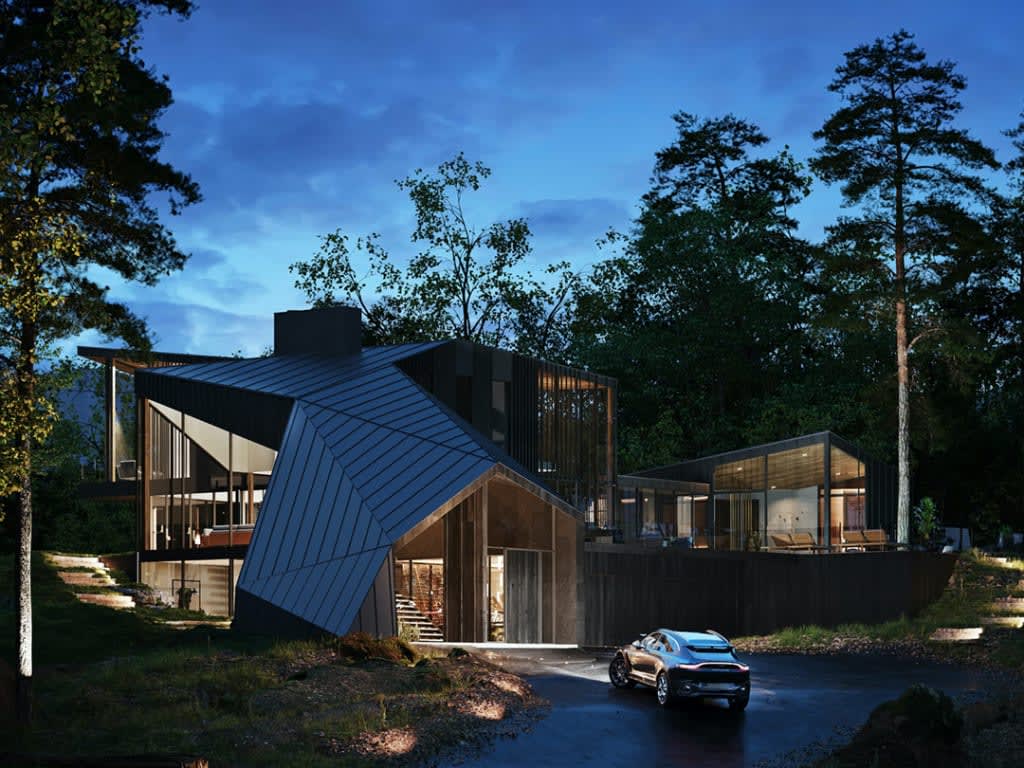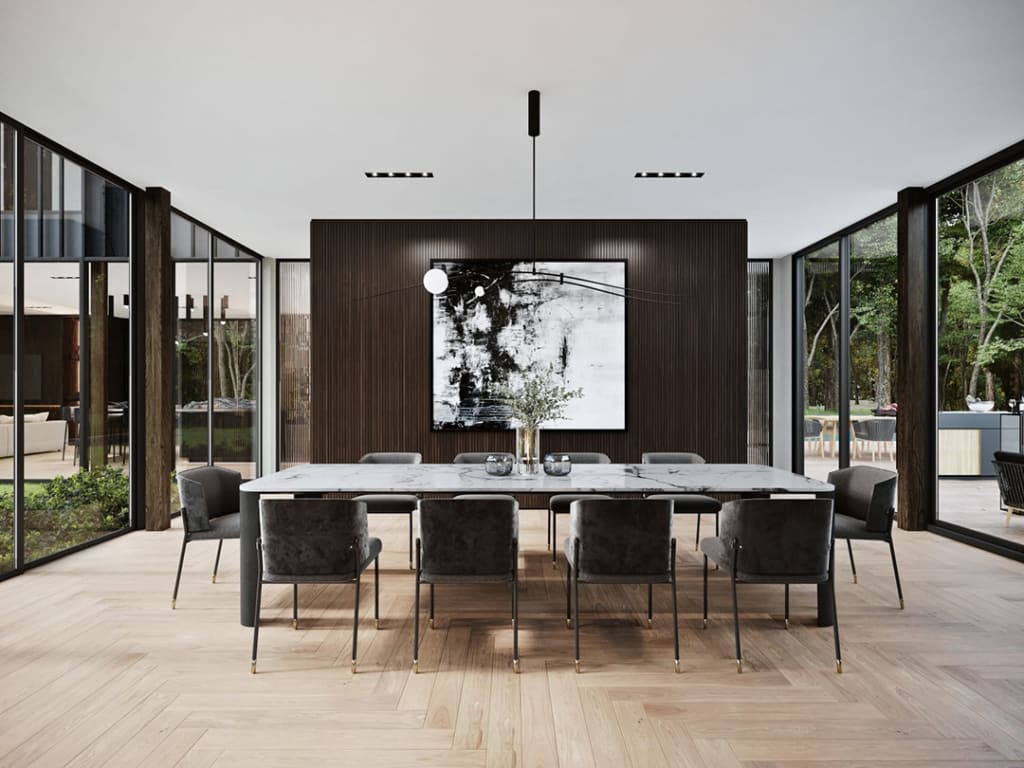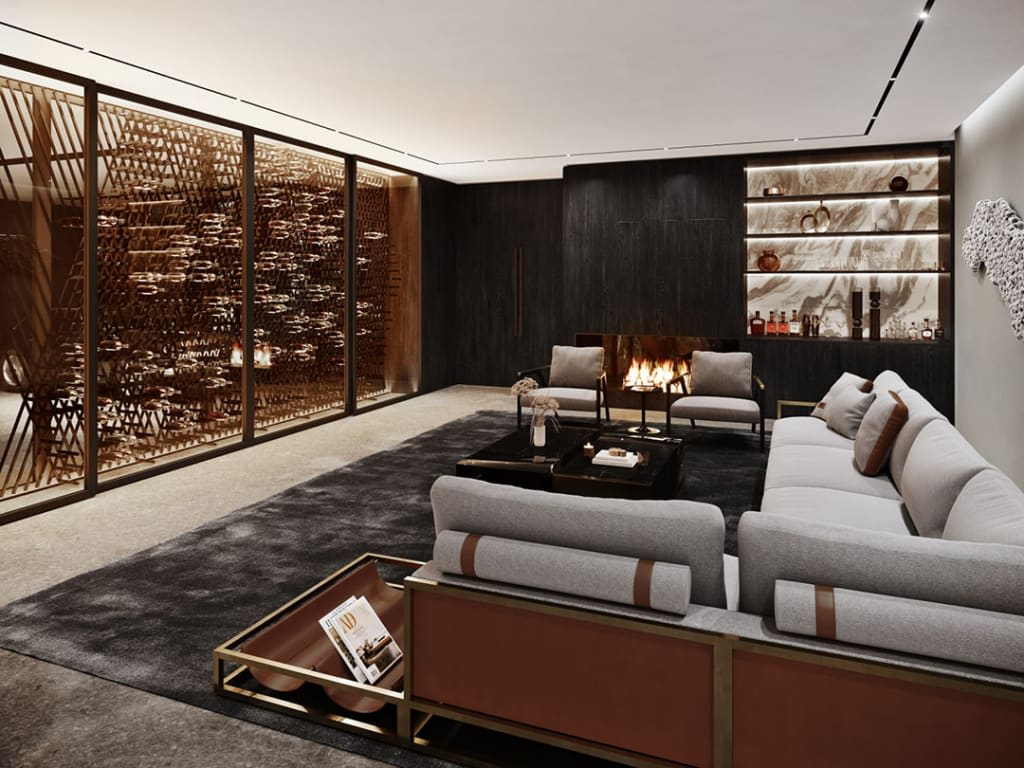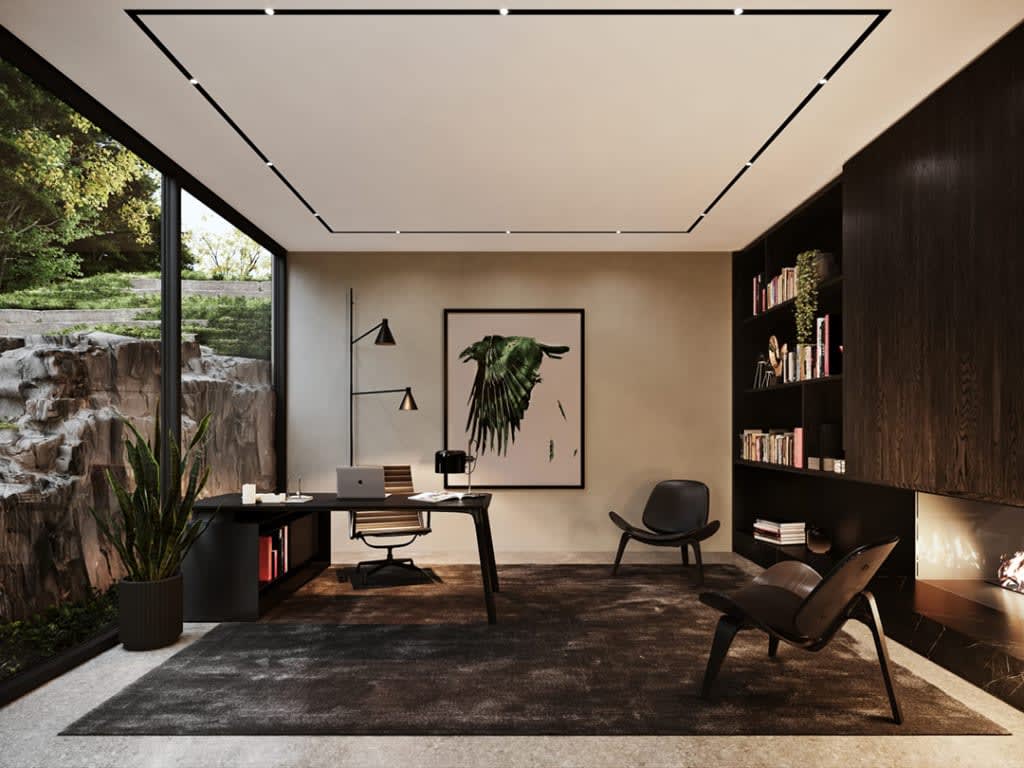 For more images and details on this property click
HERE