Designed by Hungarian architect antti lovag in the 70s, 'palais bulles' (bubble palace) is a 1200 sqm
house
in the south of
france
comprising a cluster of interwoven bubble spaces. the iconic dwelling was built between 1979 and 1984 for french industrialist pierre bernard, and was bought in 1992 by
the late
fashion designer Pierre Cardin. the theoule sur mer villa is currently for sale, and includes ten bedroom suites decorated by contemporary artists, gardens, water ponds, a swimming pool and a 500-seat outdoor auditorium overlooks the sea while facing the breathtaking bay of Cannes.

Listed by
christie's international real estate
,
le palais bulles
is set on the heights of théoule-sur-mer, facing the bay of cannes in the south of france. the property was designed by
antti lovag
as an assembly of bubble modules interspersed with terraces and pools. each module features large, rounded openings that bathe the interior in sunlight, while reflecting the sea and sailboats.
originally designed for pierre bernard, the 'bubble palace' was acquired by fashion designer pierre cardin in 1992. the 1200 sqm property offers a panoramic lounge, a reception room and ten suites decorated by contemporary artists. the iconic curves of its exterior carry over into the interior of the home, its decor and bespoke furniture. outside, the 500-seat outdoor auditorium overlooks the mediterranean sea, while the gardens, the water ponds and the swimming pool stretch over more than 8500 sqm ground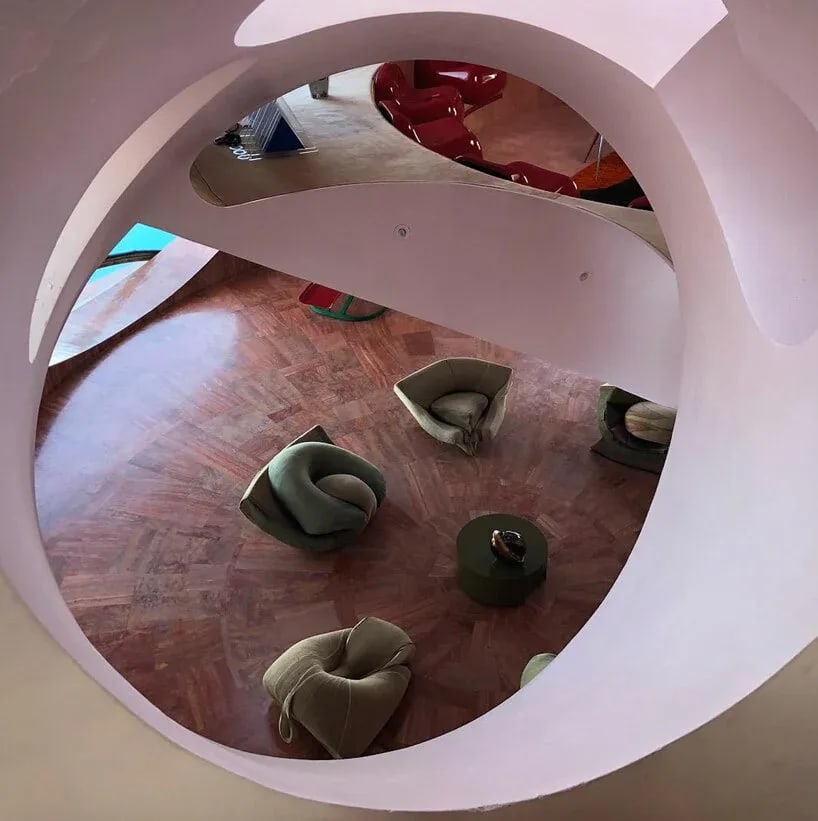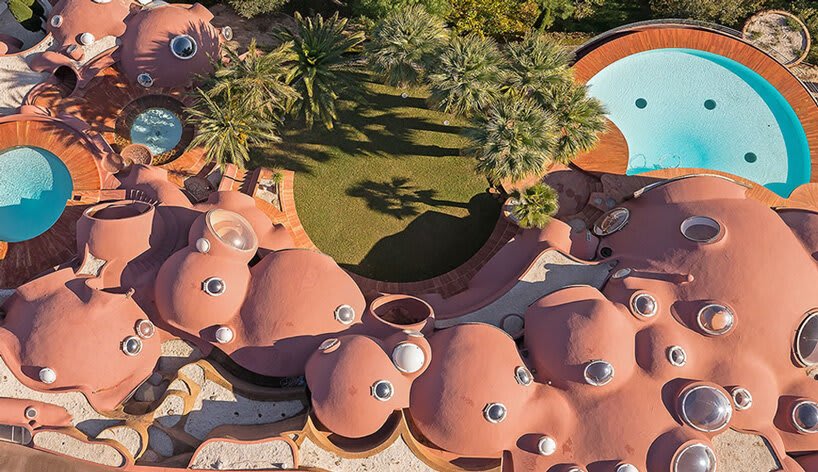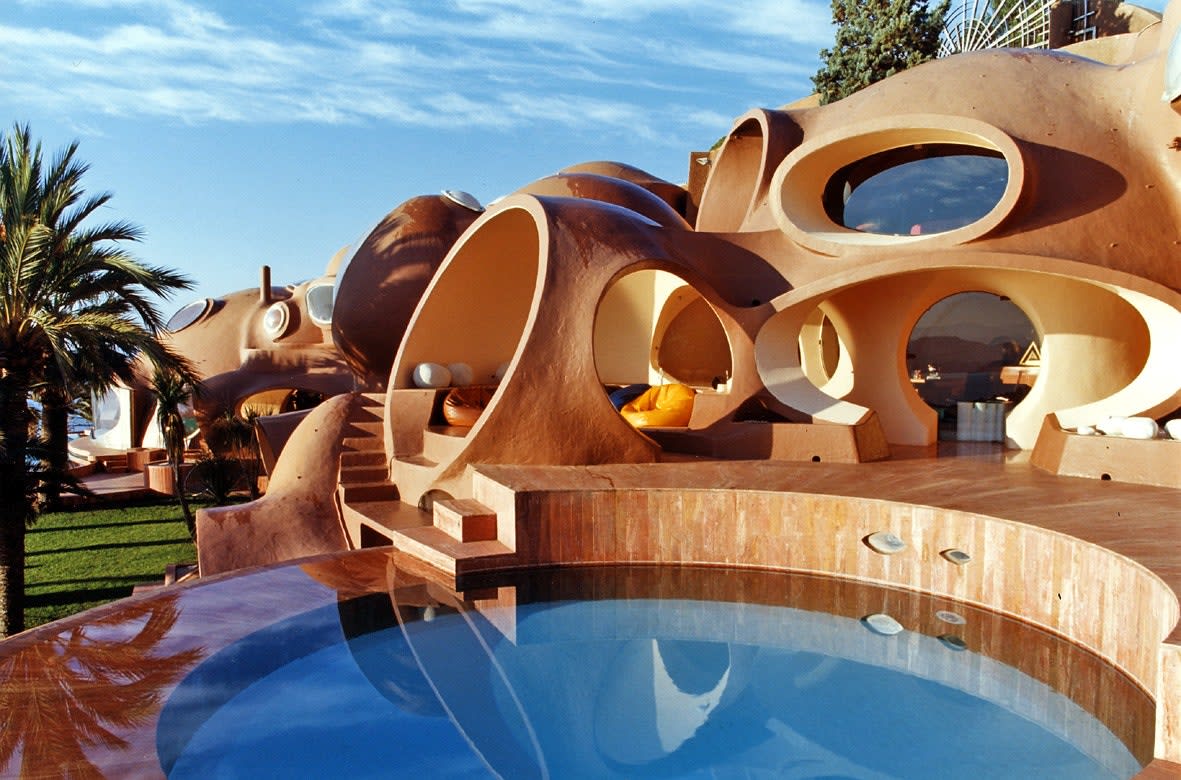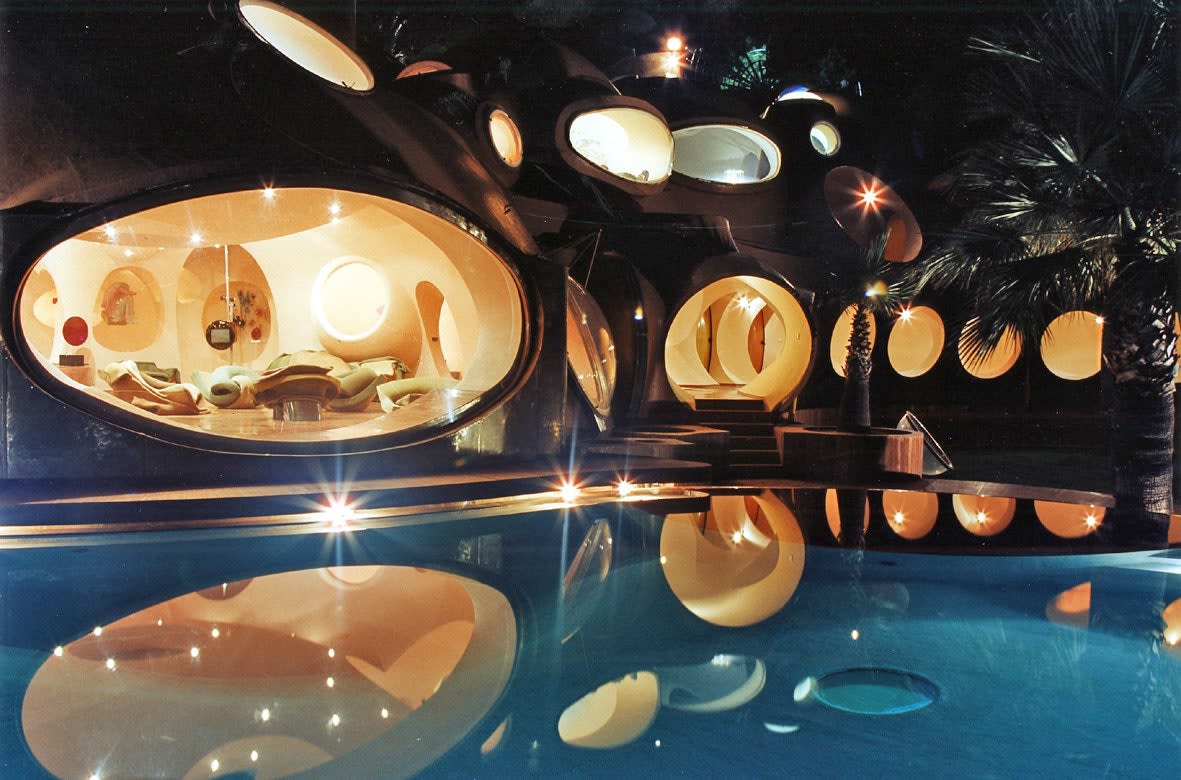 Listing Information
project info:
location: theoule sur mer, alpes-maritimes, 06590 france