The Dream Hotel couldn't have come at a better time as Hollywood, as in the City of Hollywood, continues its revival into swanky times. Constructed ahead of the local sky scrapper boom, Dream Hotel is an oasis from the city life. But HELLO, it has a rooftop pool with views of the Hollywood Hills because it's in the city so how is that possible?
Fair point.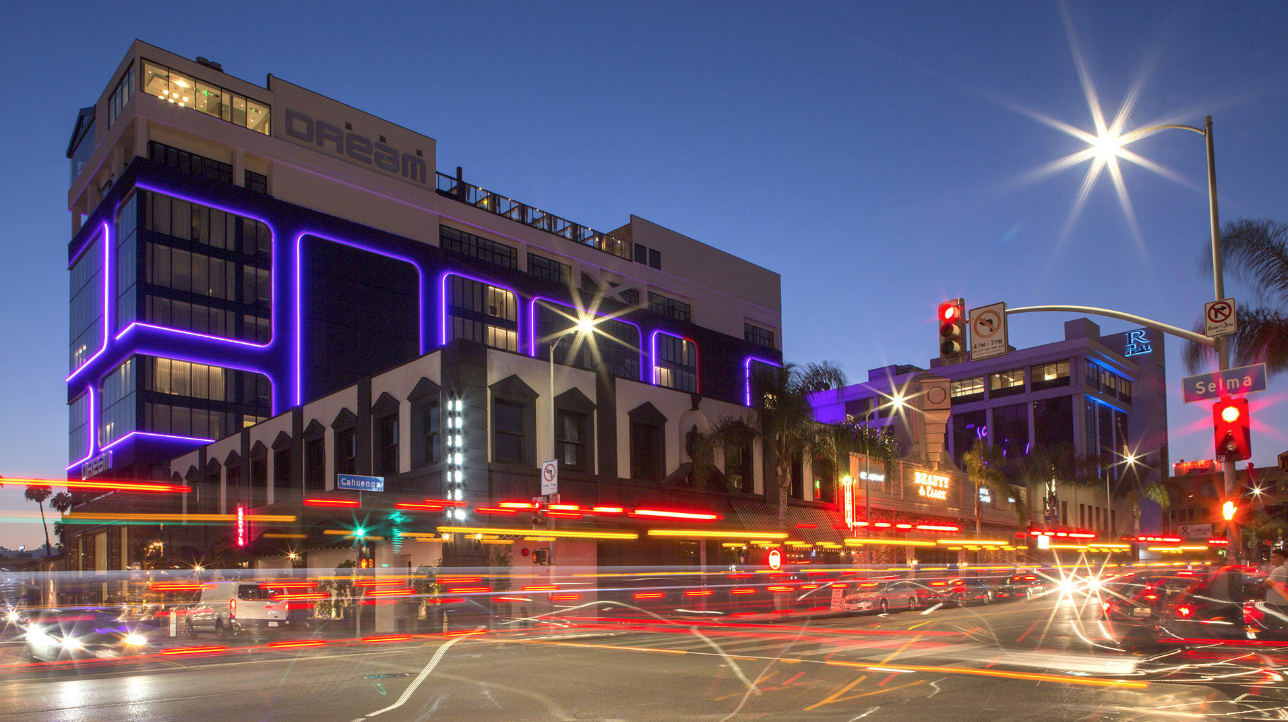 We could start in the spacious guest rooms with floor to ceiling windows and rainfall showers, but that would be easy. Or we could point out the state of the art custom gym but that's boring. What about the natural accents and furnishings combined with the modern feel? Eh. Nightlife that draws the top DJ's in the world on a slow Tuesday. I mean, I'll check it out. Tao Restaurant? Isn't that in Vegas? A complimentary car service. I Uber.
With that being said, maybe it's best to
DREAM
.
And see what we mean.