The 475,000-square-foot complex, located next to the TCL Chinese Theatre, will be rebranded Ovation Hollywood as part of a project that will transform the five-story structure's upper floors into offices for rent.
The most substantial changes are proposed for the center's central courtyard. Originally designed to reference the Babylon set of the D.W. Griffith film "Intolerance," the proposed renovation calls for a new look that would reference Hollywood's Art Deco heritage.
Upon completion of the renovation, the property will house:
135,000 square feet of retail;
nearly 100,000 square feet of offices;
85,000 square feet of restaurant and dining areas;
65,000 square feet of entertainment space; and
40,000 square feet of event space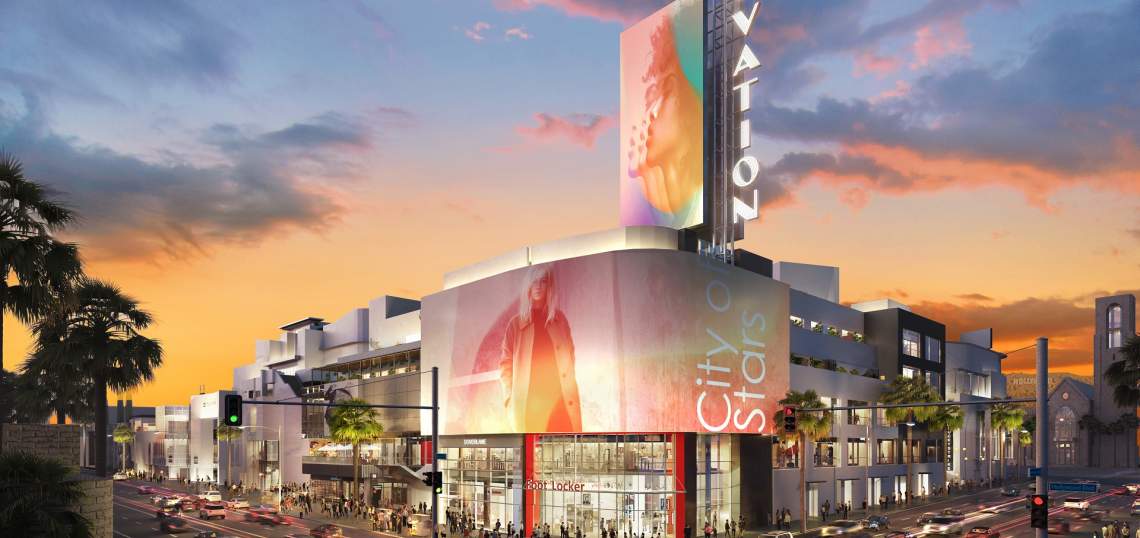 In addition to changes to the programming of the existing Hollywood & Highland Center, the planned renovations also include cosmetic updates to the property. The
Gensler
-designed project calls for updates to the property's color scheme and exterior-facing signage, as well as redesigns of pedestrian corridors to make them more inviting.